I don't know how you've been handling the past 2 months, but I've been almost completely self-isolated.  Today, I wanted to spread some Essential Oil love and deliver some Thieves household cleaning samples to a few friends.  The result?  Joy and liberation!!
I was out for two hours.  The drive was more enjoyable than I would have imagined from one opposite side of town to another (side note, I leased a new SUV just before all of this.  It still has the same gas I put in it 8 weeks ago!!)  I got to chat (at a safe distance) with friends I haven't seen in a long time.  I got to see SO many people walking, jogging, riding bikes.  It was wonderful!!  But, I have to say that at first I was a little nervous to walk up to my friends' doors.  Why?  Because, of the invisible virus that seems to latch on to my skin if I step outside of my front yard.
Do you feel that way, too?  
I don't want to feel that way.  And, I know the "air" isn't going to get me sick.  But, I've been so holed up in my house that it's become my protective bubble. I miss the gym.  I miss my friends and family.  I miss going to a restaurant with my husband or friends.  And when this is all behind us, I really hope that we're not all afraid to get close to one another.  I wanted to hug my friends so badly!!  I'm a hugger!  😦
Also, yesterday was the first time I stepped into a store in 2 months.  I went with my husband.  We both wore masks. Some in the store, however, did not.  While I expected to see most everyone wearing masks it still felt odd—like I entered some other type of world.  Which…I guess we all have.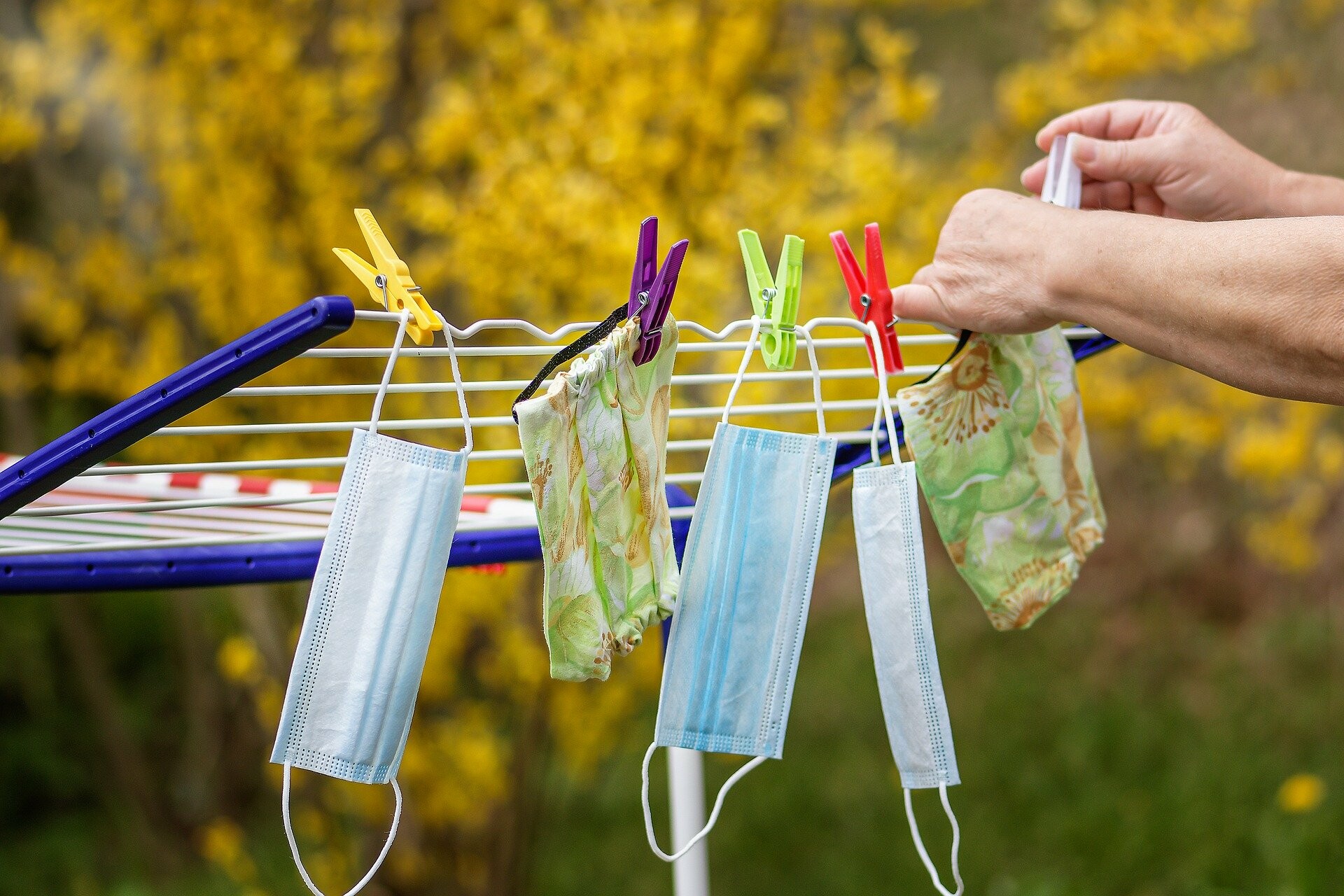 I know the world has seen other pandemics and massive death.  But, did those events change their way of living as much as this has for us?  Honestly, I don't know and that's why I'm wondering.  Maybe it's because I've seen the movies about pandemics and those set in some futuristic time.  Maybe that's why this all feels so strange.  Could it be possible that we've all seen those movies and we're reacting to this in such a way the movie made us feel??  This is my inner-psychologist coming out.
For example….those that think this is a conspiracy of some kind; those that think the government is behind it; it's a fake virus, etc…
I'm not leaning to one side or another.  I'm just trying to keep myself and my family healthy.  I'm, also, just asking genuine questions out loud.  Why?  Because as the world starts re-opening, so does my fear.  And, I don't want to be fearful.  I want to continue loving everyone and believing that people are inherently well-intentioned, etc..
I want to go back to hugging freely if I want to hug someone!!
When I got home, I immediately felt the need to diffuse some oils. I was feeling unsettled.  A little anxious.  I just got back from a great drive and seeing faces I haven't seen in a long time.  But, the totality of the situation got to me.  Don't get me wrong, I look forward to driving around and seeing friends in the very near future. And, I might come home with the same feelings.  Or, maybe not.  Either way, I won't let that stop me from doing what feels good and right.
I got home and started diffusing Harmony essential oil blend in two of my diffusers in my living room.  It felt right for the moment and for the day.  Harmony is an essential oil blend consisting of: Sacred Sandalwood, Lavender, Ylang Ylang, Frankincense, Orange, Angelica, Geranium, Hyssop, Spanish Sage, Black Spruce, Coriander, Bergamot, Lemon, Jasmine, Roman Chamomile, Palmarosa, and Rose.  It. Smells. Amazing.  And, subsequently has brought me to feel more settled and balanced.
I know we will get through this.  Hopefully more empowered and with more courage.  I wish you all the best of health.
Namaste.
Lynn